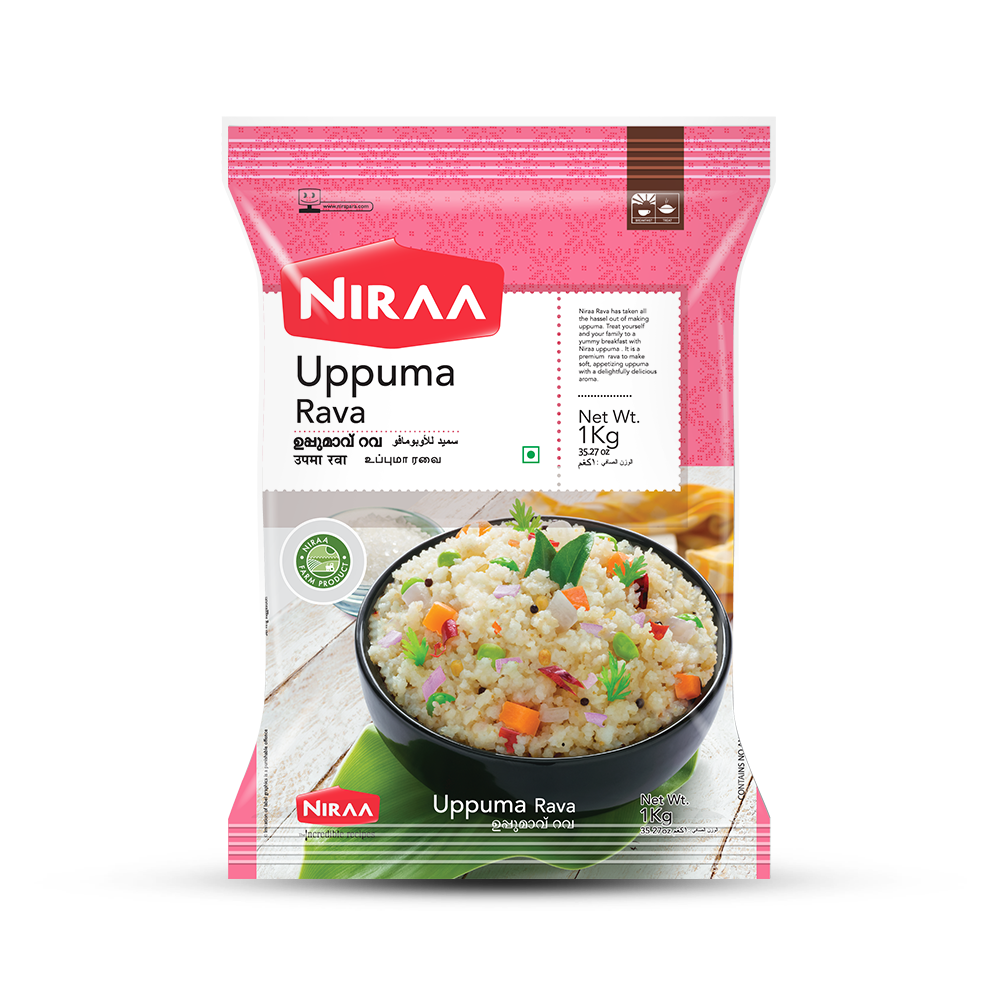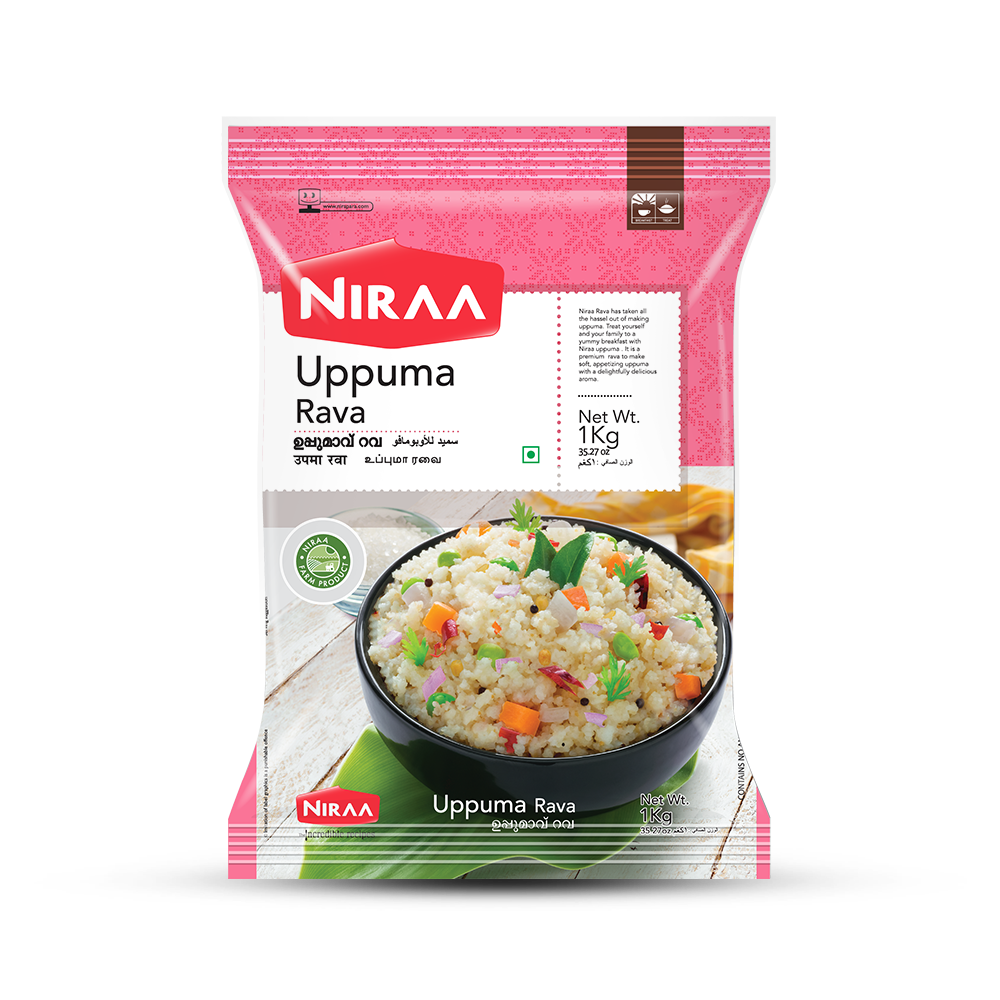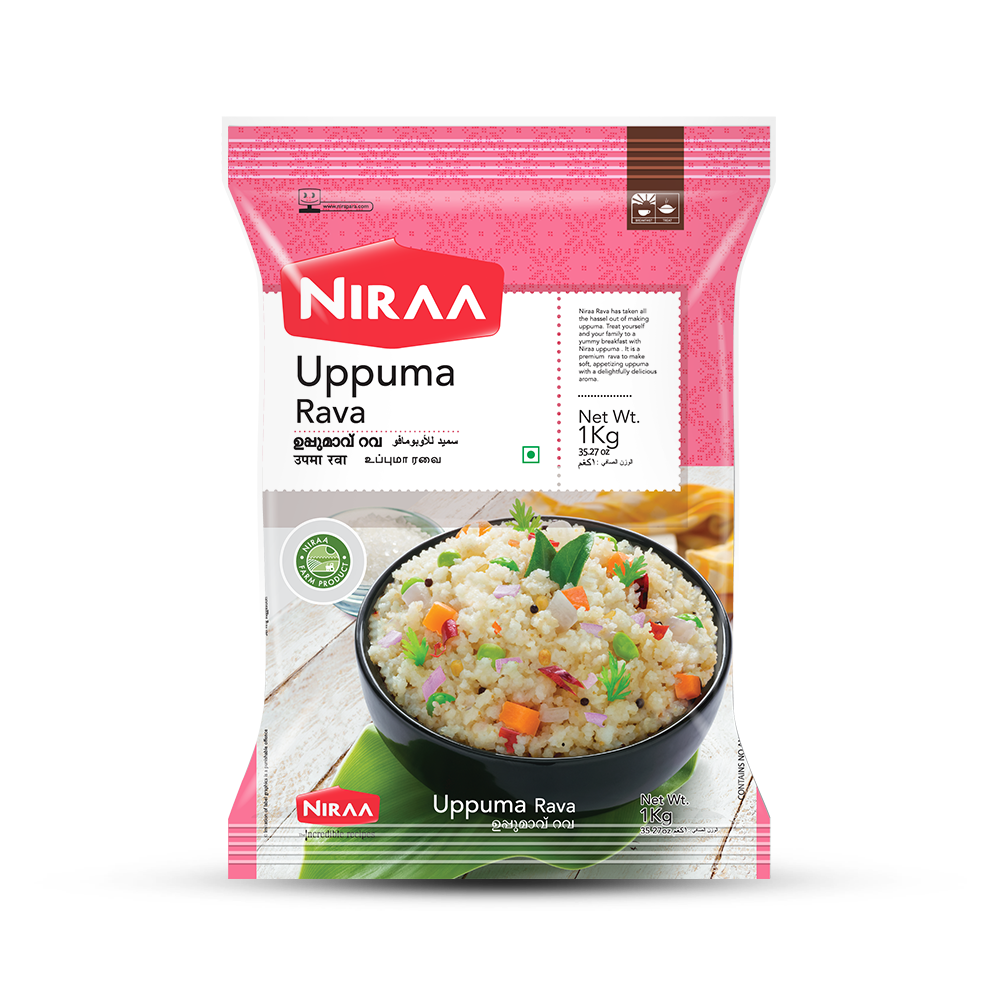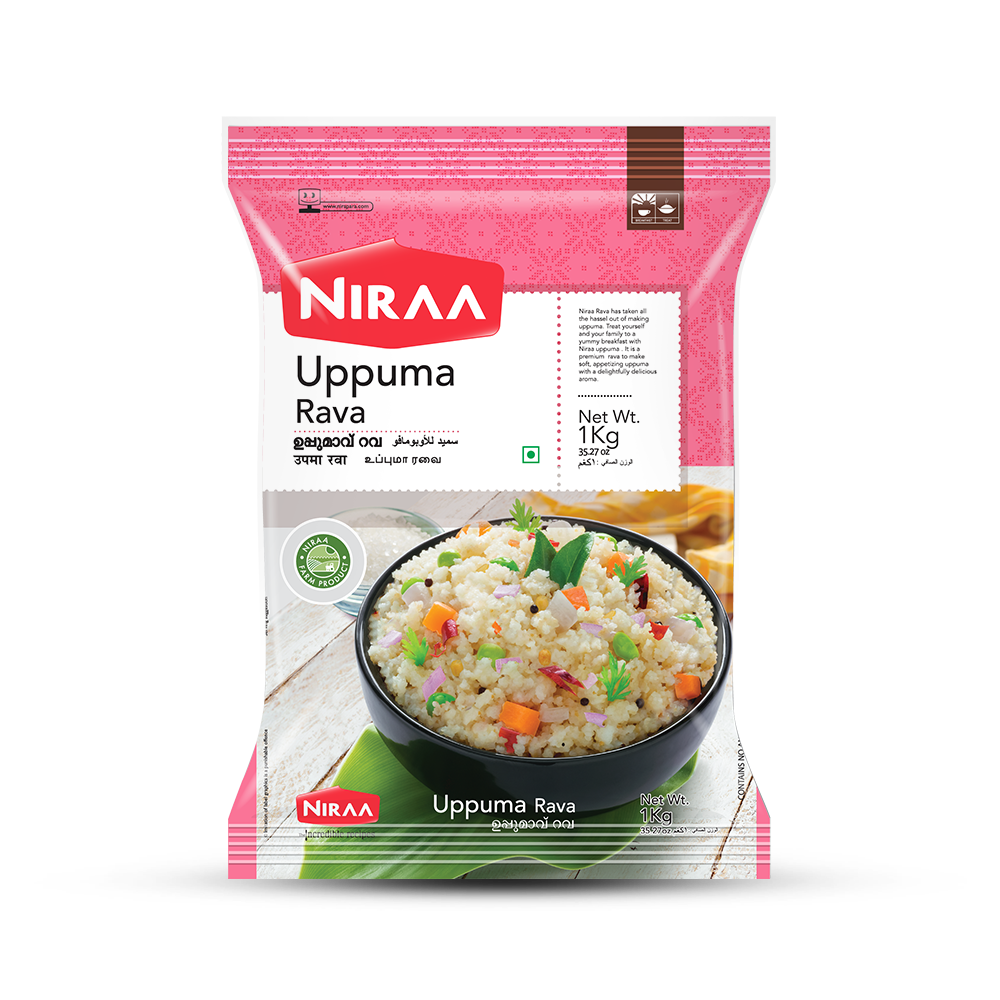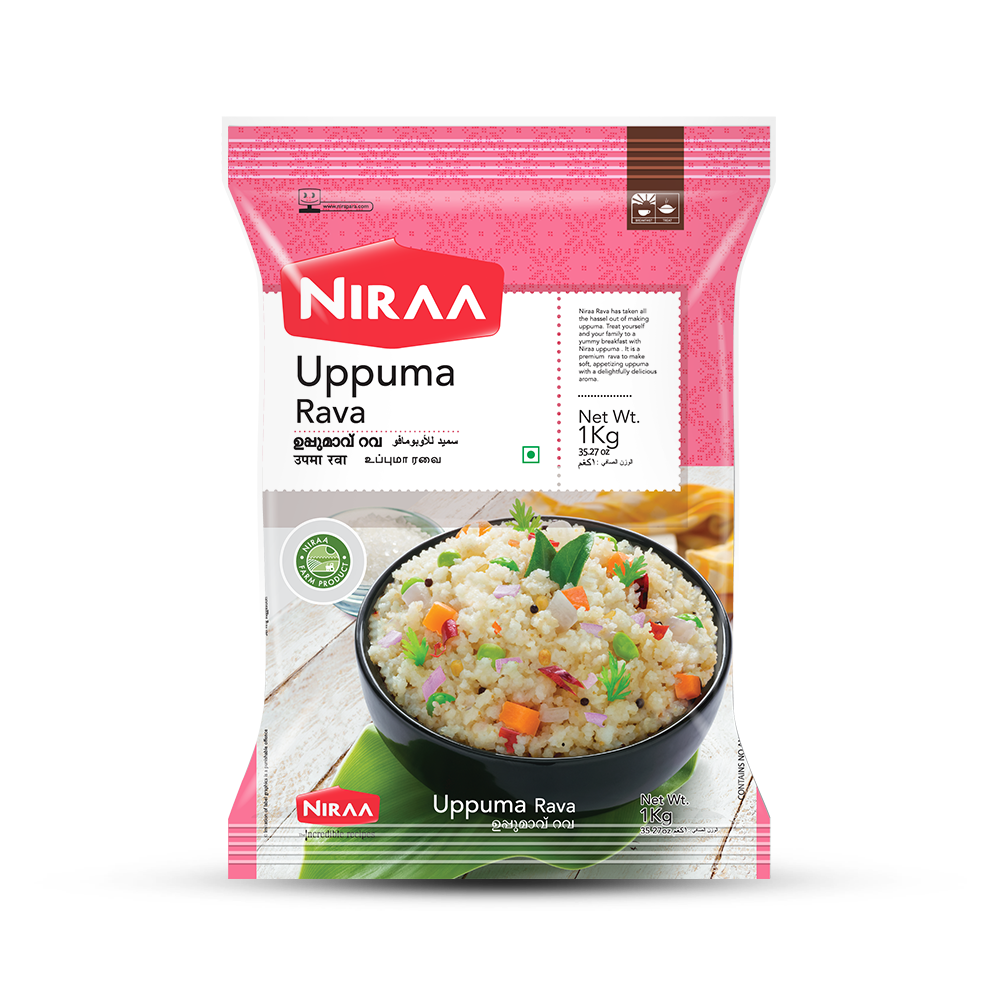 Upma, uppumavu or uppittu is a dish originating from the Indian subcontinent, most common in South Indian, Maharashtrian, and Sri Lankan Tamil breakfast. It is nutritious, tasty and very easy to make at home by mixing and cooking roasted rava (suji, semolina) and sautéed vegetables in water. Niraa Uppuma Rava helps you cook tasty upma in no time.
Additional Information
Reviews
It is also known as bombay rava or rava sooji It is good for dinner It is a very healthy dish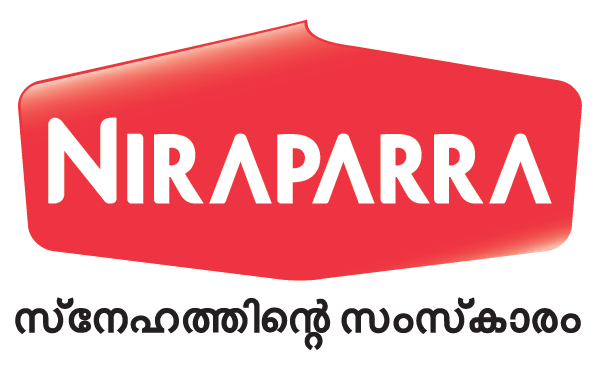 Your subscription submitted.